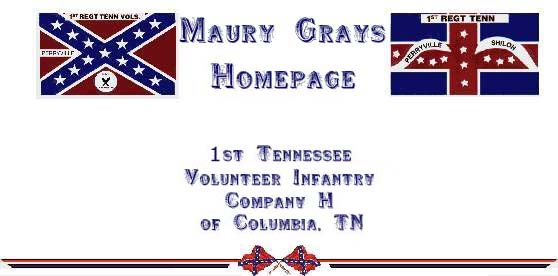 Awarded Best Confederate Camp - Shiloh 2000
Last updated : 12/04/2005
Current members and potential recruits, be sure and view the Equipment Regs!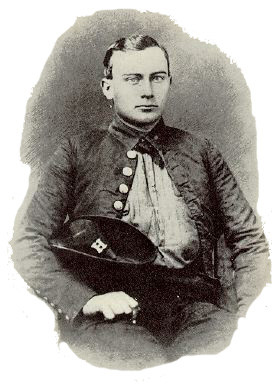 About the Maury Grays
The Maury Grays were formed in 1996. We are a progressive campaign company based out of Columbia,Maury County, Tennessee. We do reenactments throughout the South including: Chickamauga, Shiloh, Mills Springs, Vicksburg, Tunnel Hill, Spring Hill, and many other events. Our goal is to portray and honor the Confederate Soldiers in the War Between the States and also to educate the public on the subjects of the War and those who fought. Our company also portrays the 23rd Kentucky Regiment,Company H, U.S. We are members of Hardee's Guard Battalion commanded by Col. Shane Smith. We drill every third Sunday of the month at Elm Springs (SCV Headquarters) in Columbia, Tennessee.
For more information on the Maury Grays contact:




Sign Our Guestbook
View Our Guestbook
Great ideas for improving your impression here:



[ Previous Two | List | Join | Random | Next 5 ]
This Reenactor Ring site owned by The Maury Grays.